DISCIPLINES
Graphic
COMPLETED IN
2017
CLIENT
Teresa Teo Guttensohn
Vessel of Adventure is an inflatable playground that was conceptualised and designed for Singapore Sports Hub's Community Heritage Design Project in view of Community Play Day 2018.

SYNOPSIS
With reference to prince Sang Nila Utama, we conceived a play product that marries sports, arts, and heritage to tell the historical story of Singapore's founding.

As an inflatable playground unique to Singapore, its vessel-shaped exterior sports a pair of bumboat eyes at its bow with tyre fenders along its side, erected sailboat masts and a dragon boat tail.
DIGITAL ILLUSTRATION
Enclosed within is an obstacle course where participants manoeuvre using full-body movements associated with sailing, rowing, and swimming — gestures evocative of Sang Nila Utama's adventure out at sea. To then illustrate his arrival to our white sandy shores after an arduous sea voyage, the challenge ends with a long slide down a huge wave before stepping foot on land and catching sight of a Malayan tiger.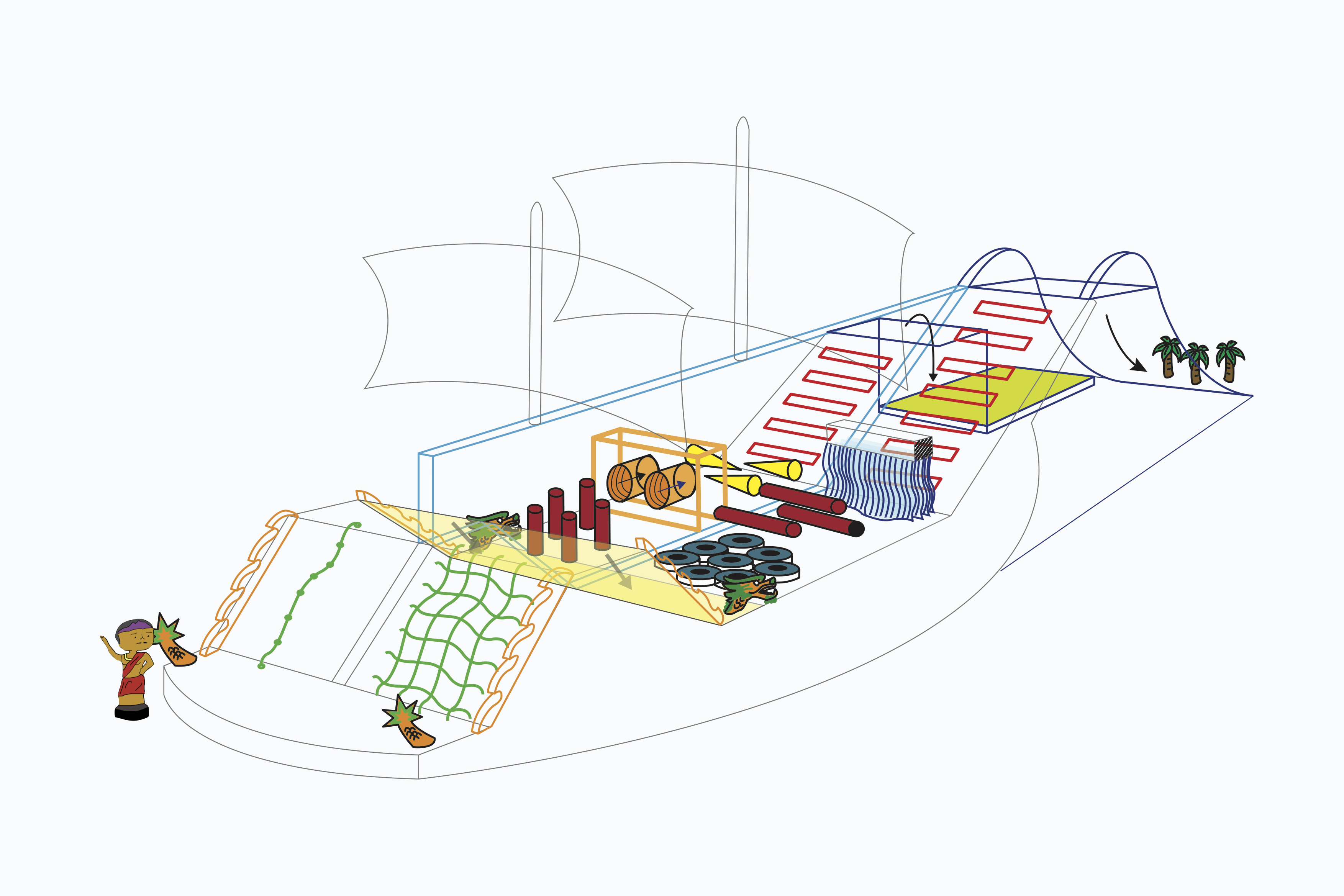 To ensure versatility and tackle the massive scale of this inflatable playground, we designed it as multiple individual modular units for easy assembly and replacement.