DISCIPLINES
Artwork
COMPLETED IN
2019
Shredding Democracy is a gaily decorated ballot box turned shredder machine where votes fed become paper shavings.

SYNOPSIS
In Singapore, ballot boxes are a crucial part of the general election process. Regarded as a box of liberty, this modified ballot box holds an automated shredder hidden beneath its humble and beautifully democratic facade.

Cutting up votes as they are cast then dumping them onto the floor, renders the voice of the people obsolete, raising doubts over the state of Singapore's politics and democracy.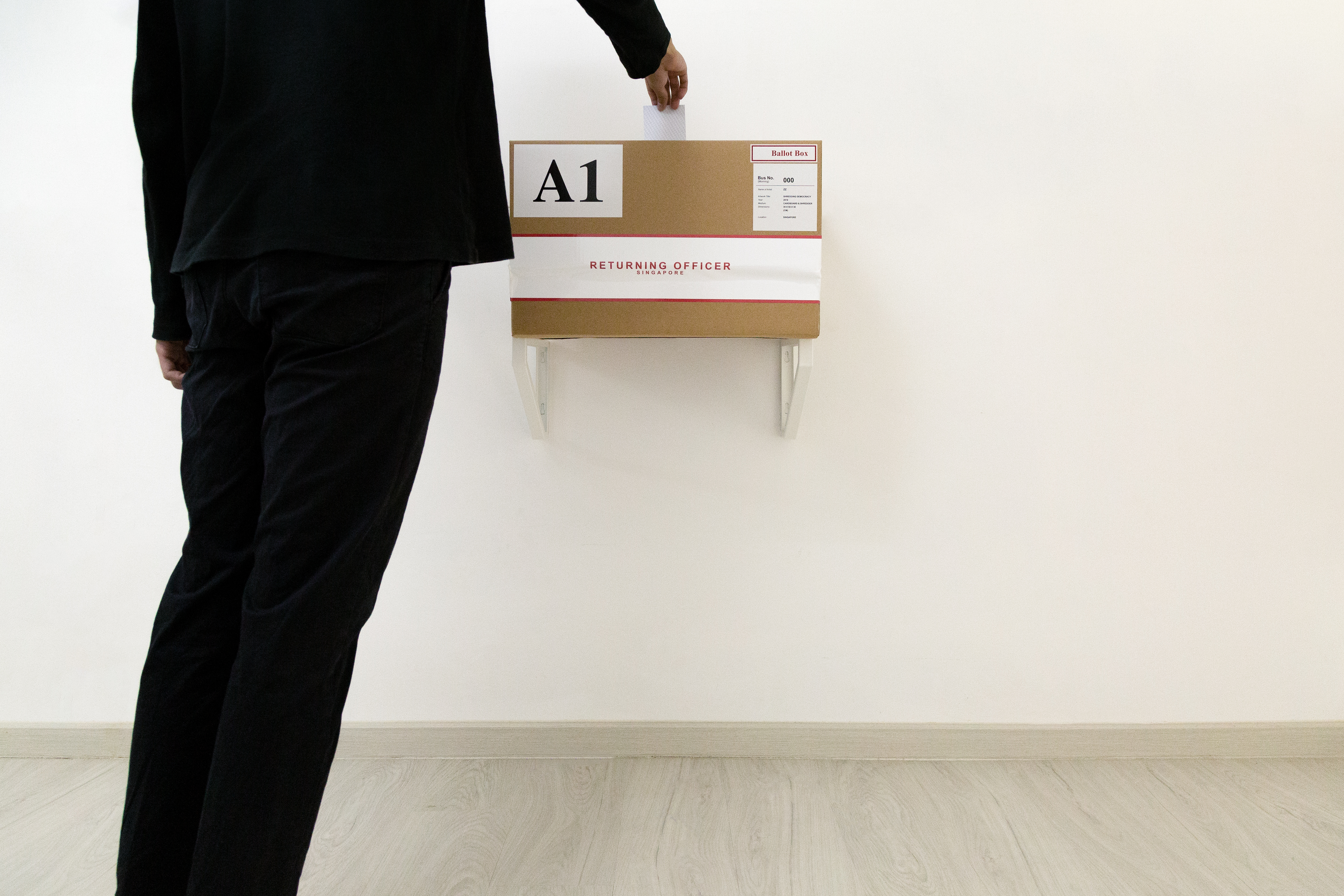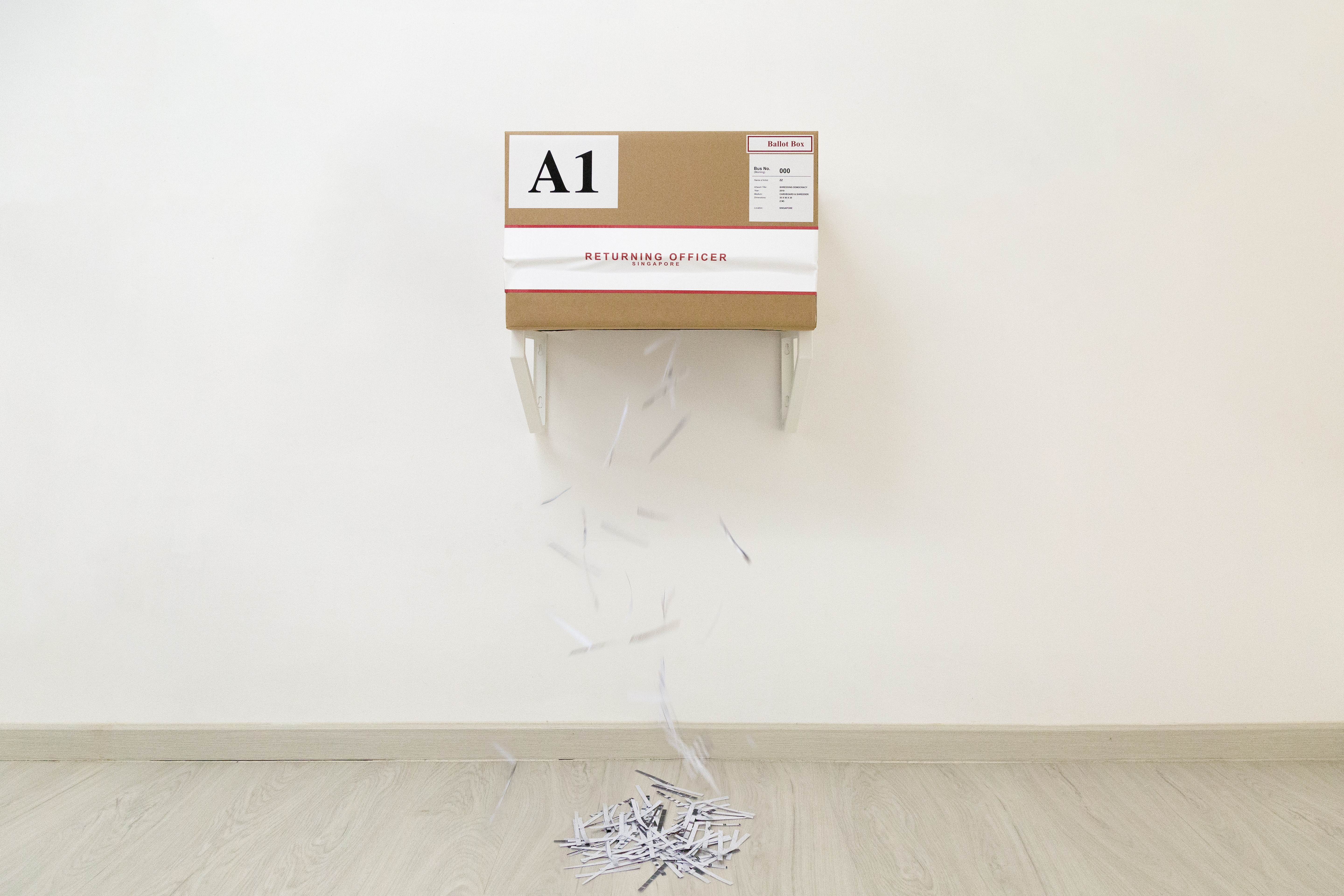 Cardboard, shredder and electronics
32.0 x 52.0 x 32.0 (cm)