An umbrella, typically used for rain protection, has been reconstructed out of water-soluble fabric. Preserved in the semiotics of its original design, the umbrella which appears useable is in fact hampered by dysfunction. As a challenge to one's expectation, the idle object provides the viewer with a false sense of security, prompting for a greater appreciation on the conventional through faulty design.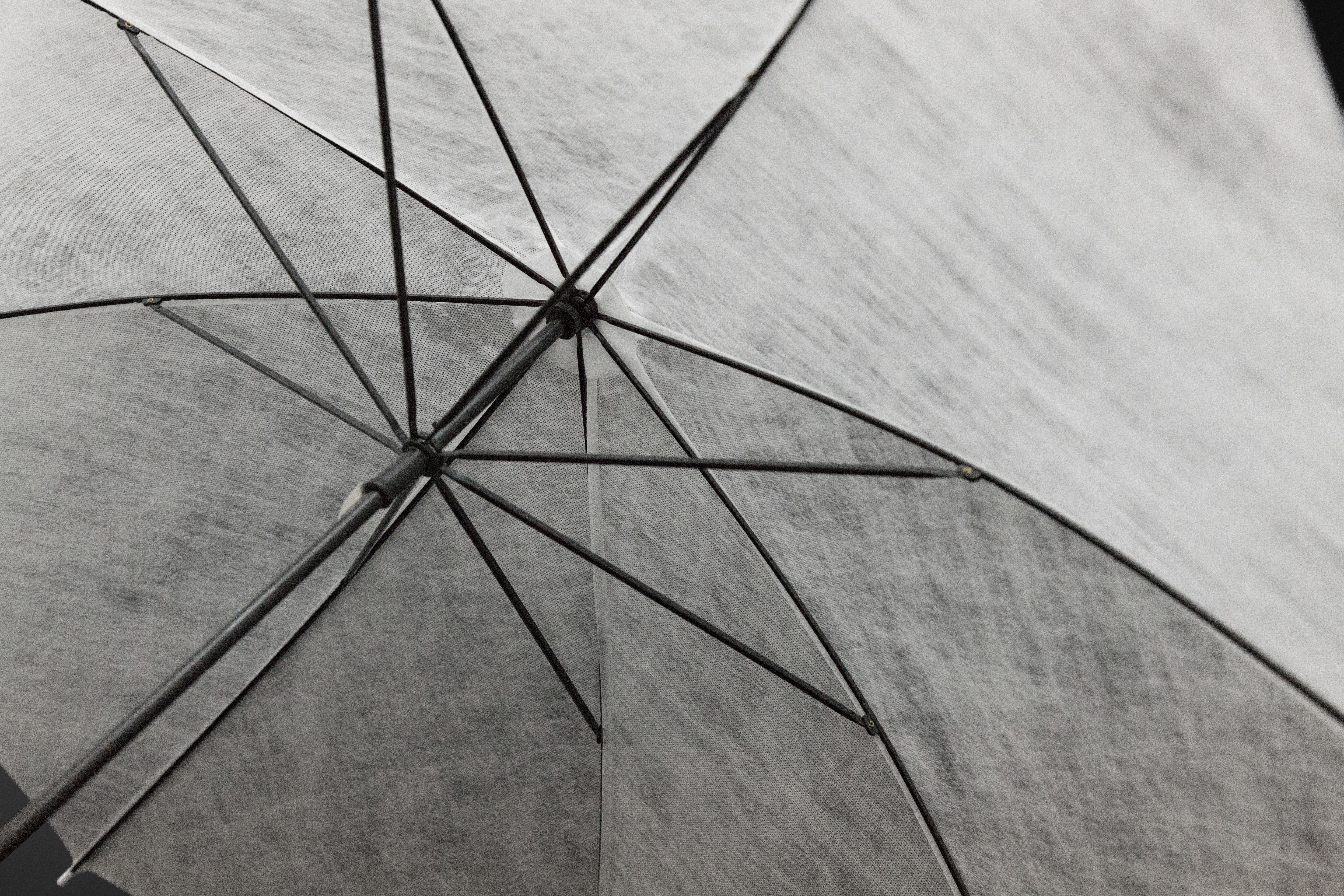 Repurposed umbrella parts with water-soluble stabiliser
79.3 x 86.0 x 86.0 (cm)

Ⓒ 2019 ZEHARN & ZEHERNG, ZZ.